Hello!
Firstly, a PSA: asparagus season is well and truly here (we may or may not have a countdown each year for this truly magnificent event). What goes great with asparagus? Bacon and eggs. Who sells really really delicious bacon and eggs? We do! Ok, glad that's out of the way, could have been awkward.
So, suddenly it's November and you haven't heard from us since... January? We haven't been slacking off - promise - but woah, how did we end up here so fast? A few notes on what we've been up to in 2022:
We launched a new product! Our Pork & Fennel biersticks will only be around until the end of summer, so grab some while you can and add them to your picnic platters, pizzas, packed lunches (or just eat them straight outta the packet from the fridge!). Yum.
We've frequently found ourselves in the weeds in conversations on food systems, animal welfare policy, country of origin labelling, climate change and environmental resilience, food waste and grocery stores this year. You'll find that if you pull a thread on any one of those, the whole lot will start to unravel on you. And its daunting. So we've started to write a little bit about our observations on the food system, from our vantage point. We're looking forward to hearing some of your views on this as we share more of our thinking!  
Everyone has done their best to keep products on shelves across the country. Not sure if you noticed, but there was a particularly grim patch there when it felt like half the country was sick for months on end. This hugely impacted the food system and staffing levels at every step of the journey from the farms to your fridge. We're stoked to be out the other side, and thank you for your patience while there were some wobbly moments for your favourite products in stores.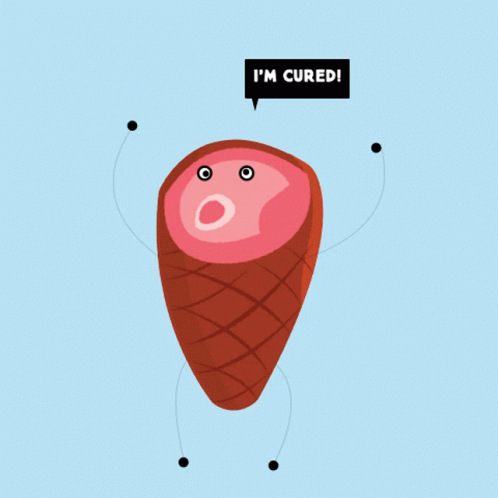 MORE new products... are in development. We don't launch stuff willy-nilly - you know we want to provide the tastiest treats and that takes time. Needless to say, 2023 is looking yum.
---
And speaking of good stuff...
Five Good Things
1/ Elysian Elaiasalata. We wish this stuff came in buckets because that is how much we love it. We discovered it at Farro, and it's made by a family-run business in Poneke. It's essentially an olive dip - but that doesn't do it justice. It's smooth, creamy and moreish and plant-based (for those who are so inclined). Spread liberally on everything.
2/ Our friends at Legasea had a humongous win a few weeks ago when citizen-pressure lead to a last minute intervention from Minister David Parker to drop absurd pre-set decision rules in the recently-passed Fisheries Amendment Bill. Pre-set decision rules use a formula used to set annual commercial harvest limits to maximise catch for various species. Without intervention, the legislation would have shut the public out of decision making processes and ignored the environmental, cultural and social aspects of how we gather food from the ocean. We know the rules have massive negative externalities – they're the reason crayfish are functionally extinct in the Hauraki Gulf. We're so proud to support the mahi the Legasea team are doing, and encourage you to check them out!
3/ Cheese. Never not a good thing, but as we've been deep in #christmas #ham #life we've been dreaming about all the delicious food we're going to eat, and while any cheese from Waikato's Over the Moon is always welcome in our house, the black truffle brie and omg triple cream brie will have a space cleared in the fridge ready to go for summer.
4/ Butter boards....are not it. Sorry. Grazing cones though, sign us up! A great option for serving portions at your next shindig - they look great en mass, are easy to create using the same ingredients you'd use with a grazing table and have the added bonus of avoiding everyone picking over a shared platter (ew, germs).
5/ Automatic Bakery first came onto our radars and into our tummies last year, and it's been neat to watch them go from strength to strength, launching new yums and increasing where they're stocked. They might be half baked, but they're full delicious, from the mighty Manawatū.
---
It's Ham Time
We're starting to get calls and emails about Christmas hams... which is good timing, because ham deliveries into stores are well underway! We've made it a little easier to track one down this year – just fill in our ham finder form, and we'll flick you an email with the stores in your area who have orders in. Easy peasy!
Find your local ham stockist >
That's all from us this time, we hope you've enjoyed having us back in your inbox.
We'll be back soon with a complete run down of everything you need to know about ham season (which frankly should be year-round) and all the delicious reasons to be looking forward to the 2022 festive season.
Take care,
Hilary and the team at Freedom Farms
---
💡
If you're not familiar with
Freedom Farms
… we're a 100% NZ-owned company that set out over a decade ago to bring you bacon farmed the Freedom way… from NZ farmers who care about the same things we do. Simply put, that is farming that is kinder for farm animals, and takes it easy on the environment. When you buy our bacon, eggs, pork, sausages and ham you are supporting a wonderful little group of NZ farmers… and for that we're really really grateful!
Comments
Join the newsletter to receive the latest updates in your inbox.