Hello!
It's our final dispatch for 2022 which means you get one final reminder: if you're planning on having a ham on your table this Christmas, the time to buy it was yesterday is NOW.
All our Freedom Farms hams are well and truly out of the distribution centres and with our stockists (in fact, most will already be sitting in customer fridges around the country). Please don't leave it to the last minute – as much as we love your support, we hate answering your desperate calls on Christmas Eve looking for a ham! Use our ham finder to see which ham merchants near you ordered stock, and give them a call to check on current supplies – you want to try the deli/chilled department, but the butchery teams often know how stocks are looking too. Remember: be nice to the retail staff at this time of year... they cop too much flak for stuff they can't control.
Our HQ is winding up for the year tomorrow, and we are welcoming a short break to rest, spend time with our friends and whānau (and of course, eat some good food!). If you have any questions before then, be sure to get in touch. Speaking of which...
🐖
We've now enabled comments on The Omnivore (this newsletter!). If you head to it's home on the interweb (link below) you'll find this and all our past newsletters plus heaps of other delicious content we're adding all the time. At the bottom of each post you'll find the Disqus widget, where you can comment, ask questions and engage with everyone in our wee community. We would love to chat with you!
---
The tastiest Christmas ham starts now
If you're pro-yummy food and anti-stress, we have a few tips and tricks to make your Ham Day prep a little easier:
Prep your glaze
By now you know how much we love a good ham glaze, and if you're planning on glazing your ham for Christmas day, why not get prepped and make your glaze now? Once cooked, pop in an airtight container or jar in the fridge - it'll hang out there quite happily until the big cook on the 24th or 25th.
Write your run sheet
If you're hosting Ham Day this year, whether you're used to cooking for a crowd or not, we always recommend writing out your run sheet for the day (plus the day or two leading up to it). Knowing when things will be in the oven and timing each element so it's ready at the right time is a skill, and if you're like someone we know (hi, it's me 🙋🏻‍♀️) there'll always be that one little thing you forget. Lists are your friend, so make one now and feel smug in your preparations.
---
1/  Still planning your summer reading list? Check out our five favourites from 2022 📚
2/ While everyone has been busy making themselves fancy new profile pics with AI-illustration generators (to the dismay of many artists) we've been entertaining ourselves having remarkably thoughtful conversations with ChatGPT – an interactive dialogue generator designed to respond in a conversational way. It can tell you stories, answer curly questions and is remarkably good fun. Don't worry, it's not going to replace human interaction any time soon... but it might make a nice distraction from that family member's political rantings while you're on holiday?
3/ Have you planned your festive playlist yet? If not, we've got you covered. No shopping mall tunes, no mentions of snow... just a happy mix to keep things fun in the kitchen.
4/ A friendly reminder for your festive get-togethers (especially if you notice all your family members burying themselves in ChatGPT rather than talking to you!):
5/ And finally, because we could all use the laughs this week, here are some of the finalists and winners from the 2022 Comedy Wildlife Photos Awards (who even knew this was a thing?!)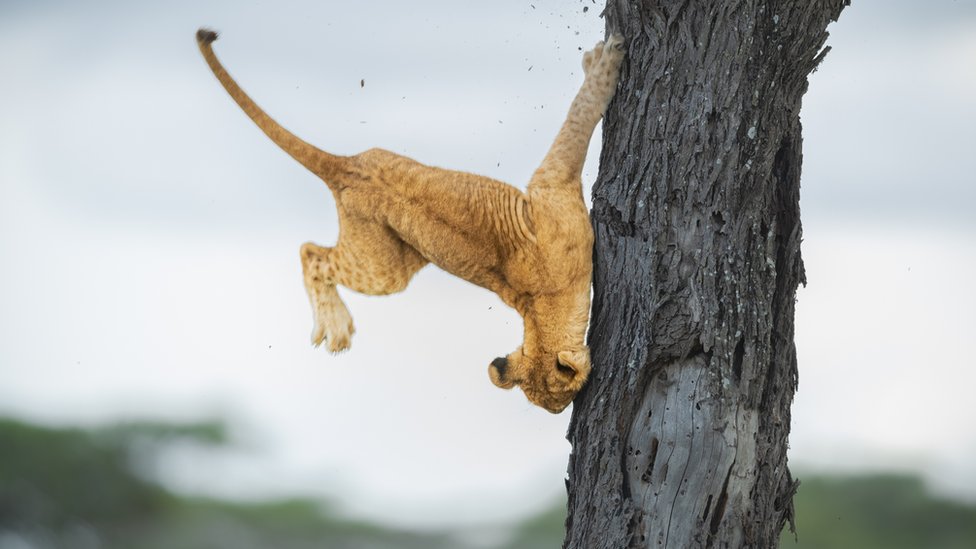 ---
A big thank you to... you!
Freedom Farms simply wouldn't exist without you. There's a very dry formula for what we're all about here: D x V x F > R
D = Dissatisfaction with the status quo
V = Vision for how the future should be
F = First concrete step towards the vision
and R = Resistance to change
Your dissatisfaction with the status quo – farming systems that are tough on farm animals and the environment – and our farmers' willingness to step up and run their farms in line with your vision for what you feel good about supporting is what makes us tick. Multiply those things together and you overcome the resistance to change, and things start going in a great direction. But if any of those ingredients are low, or missing, the whole thing falls over.  

You are central to everything.
And the way you have shown up in 2022, stuck with us through production hiccups, covid outbreaks, distribution challenges and continue to call us, email us and chase us down in supermarket carparks to ask questions and share your ideas... we feel extraordinarily privileged.

I don't hold the trust you place in us lightly, and I hope that as you dig into your Freedom Farms Christmas ham on Sunday (and Monday, Tuesday and Wednesday too!) you feel really really proud of what you've chosen to support.
Wishing you and your loved ones a delicious Christmas and a bacon-filled New Year! We're off to the beach, we'll see you back here in 2023.
Love,
Hilary and the team at Freedom Farms 🤟🐷🐥💚
---
🥓
If you're not familiar with
Freedom Farms
… we're a 100% NZ-owned company that set out over a decade ago to bring you bacon farmed the Freedom way… from NZ farmers who care about the same things we do. Simply put, that is farming that is kinder for farm animals, and takes it easy on the environment. When you buy our bacon, eggs, pork, sausages and ham you are supporting a wonderful little group of NZ farmers… and for that we're really really grateful!
Comments
Join the newsletter to receive the latest updates in your inbox.